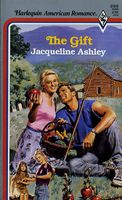 Home...

Back to the land of Sweet Water, West Virginia. Mary Rose Perkins needed to get back to her roots, to the life that she was destined for. There had never been any doubt that she would return to help her people. Setting up her medical practice would be a dream come true. Or so she thought. For when she did arrive home, she found a surprise that she wasn't ready to deal with.

Caleb Anderson needed a chance to reassess his values. Sweet Water provided him with the perfect atmosphere to do just that. When his writing took on renewed vigor, he knew he'd found paradise. But there was a hitch. In order to find his happiness, he had to alter Mary Rose's life forever. The woman he was hopelessly falling in love with.
Good book. I really liked Mary Rose's desire to go back and practice medicine in the area she grew up. Her ability to hold on to her dream even through her time with her aunt was fantastic. I liked Caleb's admission that he had behaved foolishly when he sold his first book. I also liked the fact that he was able to see that he was making a mistake at the beginning of the book and fix it before it got worse. Caleb's hiking through West Virginia and the way he found the cabin seemed to be just what he needed to get his writing back on track. I loved the way that he felt the peace of the cabin. When Mary Rose arrived he could see his desire to own the cabin being thwarted, but he had hopes that she would decide it wouldn't work for her. He felt guilty about misleading her about his presence there especially when he realized he had come to love

her.

Mary Rose was surprised by Caleb's presence but there was something about him that made her want to keep him around. There was a physical attraction but there was also a deeper connection. She was surprised that he also felt the same way she did about the cabin. Falling in love with him wasn't in her plan but she couldn't stop it. When her aunt showed up with her devious plan she nearly destroyed everything. I loved the way that Caleb worked things out and made Mary Rose's dream come true.