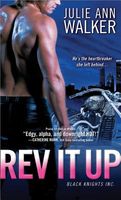 Series: Black Knights Inc. (Book 3)
He Never Misses A Target
Jake "the Snake" Sommers earned his SEAL code name by striking quickly and quietly-and with lethal force. That's also how he broke Michelle Carter's heart. It was the only way to keep her safe-from himself. Four long years later, Jake is determined to get a second chance. But to steal back into Michelle's loving arms, Jake is going to have to prove he can take things slow. Real slow...
She Aims To Make Him Beg
Michelle Carter has never forgiven Jake for being so cliché as to "love her and leave her." But when her brother, head of the Black Knights elite ops agency, ticks off the wrong mobster, she must do the unimaginable: place her life in Jake's hands. No matter what they call him, this man is far from cold-blooded. And once he's wrapped around her heart, he'll never let her go...
Excellent book. Jake is back and determined to win Michelle's love. To do that, he has to convince her that he truly loves her. But first, he has to keep her safe. I really liked both Jake and Michelle. Jake had broken things off with Michelle four years earlier. He had seen and done things during his time at war that affected him deeply. There were times that he doubted his own sanity so much that he couldn't trust himself to be around other people. He wasn't kind in the way that he left her, so it's no surprise that she is still angry with him. I really liked seeing the way that Jake's mind worked, and the glimpses of his past that explained his motivations. I also liked the fact that he finally opened up to Michelle about the things that had happened to him. He also admitted that he had made mistakes that he would gladly go back and fix if it were possible, but since he couldn't do that, he would have to move forward. Michelle had been devastated when Jake left her. She had been friends with all of the unit, but in love with Jake. When he left and broke her heart, she turned to one of the other guys for friendship and to help her deal with things. She eventually married him, but he was killed in action a short time later. She always felt guilty because while she had loved him, she hadn't been in love with him. With Jake's return she had to decide if he could live up to his promises and if she could trust him to be there for her. There was also one other things she was going to have to trust him with... The suspense part of the story was also very good, with the team having to track down the mobster that had put out hits on them. I loved the final showdown - couldn't read fast enough to get to find out how it turned out. I really enjoyed seeing the members of the team as they worked their parts of the mission. There were some really funny bits as Rock and Vanessa did their undercover thing - I'm really looking forward to their story. My only complaint is that the cover art didn't show his tattoos. The alternate cover on Julie Ann's website does.