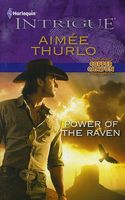 Series: Copper Canyon (Book 2)
Gene Redhouse believes in signs. But when Lori Baker literally jumps into his life, the Navajo wisdom he's learned disappears. Lori is being stalked and she's never been so frightened, or so alone. Although it seems they belong to different worlds, the connection between them is instant and intense. And if he can keep her alive long enough, he vows to explore every inch of her....

With his chiseled features and powerful build, Gene is the safe harbor in Lori's stormy sea. And yet with her past weighing her down, Lori must decide which is more dangerous: the stranger trailing her every step, or the one daring her to trust him.
Really good book. I loved Lori and the way she could think on her feet. When she asked Gene for his help, she had no idea just how much help she would be getting. She was wary of getting involved emotionally, but Gene was there for everything she needed. On his side, Gene wasn't ready for a relationship - he had too much he felt he needed to accomplish on his ranch first. I liked the fact that Gene was comfortable with his Navajo heritage, and had no problems sharing that heritage with Lori. I also liked the way that she was so interested in his beliefs. As they got nearer to the resolution of her stalker, I really enjoyed the way they shared their lives. I've been enjoyed the bits and pieces of Navajo culture I am learning also. I also like seeing all the brothers, and learning about bits of their lives. I'm looking forward to the next book -- soon, I hope!