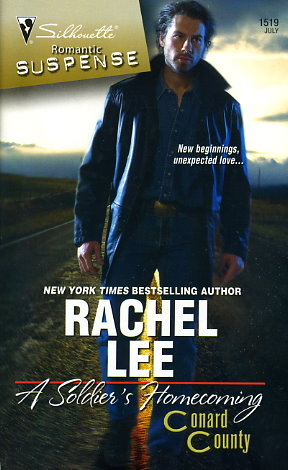 Series: Conard County: A New Generation (Book 1)
Conrad City's secret son

He was an embittered soldier with a name well-known in town. A long-lost son with Cheyenne roots, Ethan Parish sought to meet his father for the first time. The community buzzed over this newcomer, suspicious of his identity, but Ethan found the seeds of hope.

Falling in love with Connie Halloran was never part of his plan. Somehow, the beautiful deputy and her adorable daughter got under his skin and brought out his protective instincts. As a violent element from the past emerged, Ethan had to risk his heart and his life to save his new family.
A really good book. Ethan's appearance in town was a surprise to everyone, not least of whom was his father. I really liked Ethan and his sense of calm. In spite of his past, he seemed to be very even tempered. When the local sheriff asked him to assist by providing protection for Connie and her daughter, he was glad to do so. Connie was the victim of abuse, and had scars of her own to deal with. They found that they understood each other, and that made for a rapid development of feeling between them. I really liked the way that Ethan was able to help both Connie and Sophie deal with the threat and their feelings. I also enjoyed Ethan's comfort with his Native spirituality, and the way he was able to explain it to and relate it to Connie.