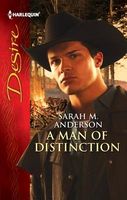 Series: Lawyers in Love (Book 3)
He'd said goodbye to his life on the reservation without regrets. He'd asked Tanya Rattling Blanket to come with him too many times, and Nick Longhair never begs. But when business brings him back to his ancestors' land, he finally understands what he exchanged for money and power.
In the years he's been in Chicago, Tanya has been raising his baby, a son he didn't know…. Determined to give his child every advantage, Nick isn't about to leave again…at least not alone. But that means winning back the love of those he left behind.
Good book. Nick didn't want to come back to the reservation, but he was sent there to work on a lawsuit. He did want to reconnect with Tanya with whom he's had an on again off again relationship since they were teenagers. When he arrived he was stunned to find out he had a son and that Tanya wanted nothing to do with him again. They had to deal together with their son, who is ill, and with the causes of his illness. They also had to find a way to deal with their renewed attraction. I mostly liked both Nick and Tanya. Tanya was working in the reservation's Council office as a receptionist, but also helped identify when people needed help. Her ambition is to eventually be part of the Council herself. She is also raising her son, trying to give him a better life. But he is ill, apparently unable to hear or speak. She is still angry and hurt that Nick had walked away last time and never returned her calls or tried to call her. She is afraid when he comes back that he will try to take their son away from her. He had asked her to come with him the last time, but she felt her home was on the rez, taking care of its people. She is surprised at how easily he adapts to being a father and this causes her to fall even more in love with him. When it becomes obvious that the baby's illness has been caused by the pollution from the company involved in the lawsuit, Nick wants to use the info in the case. Tanya doesn't want Bear to be put through that and this causes some friction. When Nick takes them to Chicago for Bear's surgery, Tanya is intimidated by and uncomfortable with Nick's lifestyle. Nick was a little harder for me to like. He had been so determined to leave his past behind that nothing else seemed to matter to him. It seemed as if he is now interested only in whatever makes him successful. He appeared to look down on the conditions of the rez. I did like the way he immediately accepted his part in Bear's life and how good he was with him. I loved the way that he was able to get Bear in to see that doctor - there were times when his ruthless lawyer side was good. It was interesting to see how, the longer he was on the rez and the more time he spent with Tanya, the more he saw the good side of his past. I did feel he was still being sneaky with his plans to use Bear's illness in the lawsuit. Both he and Tanya had their own viewpoints of their pasts and it was good to see them finally communicate about those memories and understand the other's feelings. It made it easier to understand Nick's actions once I knew about parts of his past. I loved the scene in the condo when the boss's daughter was there. It was great to see Tanya stand up for herself. I really liked the conclusion of the story. I enjoyed the environmental issues in the book as it made the reason for Nick's return that much more realistic.