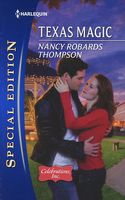 Series: Celebrations Inc. (Book 2)
EVEN BETTER THAN CHOCOLATE
If Caroline Coopersmith had her way, she would refuse to run the family firm. She wouldn't put up with her sister's bridezilla antics. She would sign on as Celebrations, Inc.'s full-time pastry chef. And just this once, she would treat herself to something better than Belgian chocolate: a night of bliss with her sister's best man, journalist Drew Montgomery.
For Drew, the foundation of a good story is fact. And when it comes to Caroline, the facts are easy: she makes him feel electrically charged, and he can't stop daydreaming about a future with her. Drew has never believed in love at first sight...until now. If he gives in to Caroline today, will she make room for him in her heart tomorrow?
Very good book. Caroline and Drew met at her sister's wedding and the attraction was instant and strong. After their night together they start spending more time together. Caroline loves her work with Celebrations and would love to give up her day job and do it full time. Being with Drew gives her the courage to think it might be possible. Everything is going well until Drew's paper starts an investigation that will impact Caroline's friends and family. I really liked both Caroline and Drew. Caroline is leading two lives. She works for her dad's accounting firm, where she is being groomed for leadership. But she really hates the idea of doing that. Her real love is the baking she does for her friends' catering company. When she indulges in a night of passion with Drew she starts to realize what she really wants to do. She finally tells her father she has no intention of taking his place. It takes several tries, but he finally gets it. The time she spends with Drew opens her eyes to the way things could be, and she falls hard for him. Drew also fell hard for Caroline. It's unusual to have a hero who is that open to his feelings - they usually seem to fight it hard. The only problem he has is figuring out how to reconcile the story his paper is doing with the way he feels about her. I think he did a marvelous job of making sure he separated himself from the story so that there would be no conflict of interest. The argument he and Caroline got into over it showed how deep their emotions were. I was glad to see that Drew stuck to his guns and did what had to be done, even though it caused a rift between him and Caroline. I liked the way that Pepper made her see sense, and that Caroline and Drew were able to overcome their problems. I'm looking forward to the next book.