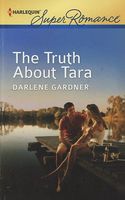 Tara Greer's world is fine the way it is -- even if some details of her childhood simply don't add up. Life on the beautiful Virginia coast with her mother and young foster brother are all she needs. What she doesn't need is gorgeous stranger Jack DiMarco's suspicion that she was stolen as a child. Because if he's right, the truth would devastate her family.
Steering clear of Jack is the easy answer, right? Wrong! The sexy, compassionate on-the-mend baseball player is everywhere she turns…exactly where her heart wants him. But their future seems unlikely when being with Jack means facing a reality that could cost Tara everything.
Good book. Jack has come to the Eastern Shore to see a doctor about surgery on his shoulder so he can go back to being a baseball pitcher. While he's there, his sister has asked him to check into the identity of a woman who may have been abducted as a child. He does, and Tara says it can't be her since she's not the right age and has seen baby pictures of herself. Jack accepts this, then goes on to see the doctor who tells him he can't help, that surgery won't make a difference. Jack doesn't accept this, as he has never wanted to do anything else. He feels that he can rehab his way back. So he stays in the town and decides to volunteer at a children's camp where Tara and her mom help out and her foster brother attends. Tara's brother has Down's and Jack turns out to be very good with him and the other campers. He and Tara begin to get close. Tara starts to wonder about Jack's story and starts investigating on her own. She discovers that maybe she is this missing girl after all, but doesn't want to believe her mother is a kidnapper. I really liked how good Tara is with all the kids. She is also very good with her mom is a rather clingy, needy type of woman. Tara has to face the fact that she could be the missing girl and then has to work up the courage to face her mom with it. I really liked how the mystery turned out. I also loved the way that Jack was finally able to accept his fate and work out what his future would be.