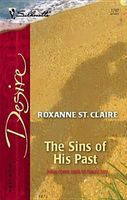 Series: The Lockes (Book 1)
HE HAD SOME ATONING TO DO

For one incredible night, Kendra Locke gave Deuce Monroe everything she had. Then he walked away without a backward glance to chase his big-league dreams as far as they would take him. Years later, after one daredevil stunt too many, Deuce was back in his hometown, ready to pick up where he left off.


Kendra had no intention of letting him. The consequences of that one night had shattered her dreams. Now what Deuce wanted threatened her future...especially when he tempted her with the sensual promise of more time in his bed. Could she be the one to walk away?
Very good book, with lots of emotion. When Deuce came home, he expected to walk in and take over running his dad's bar. He had lots of good ideas about turning it into a fantastic sports bar. He got a rude shock when he discovered it had been turned into a cyber-cafe, and Kendra was running it. She had big plans also, and when Deuce's dad gave them six weeks to work out a compromise, she wasn't sure what to do. She didn't want to give up her dreams again, but spending time with him hurt too much. Deuce knew he had messed up, and he wanted a chance to make things right. Could he get her to give them a second chance, or would he be able to give up his dream this time? I loved watching them as they danced around each other and their attraction. I also thought they did a great job of compromising and making Monroe's work for both of them.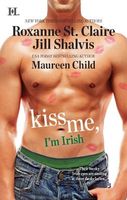 This was included in the "Kiss Me, I'm Irish" anthology.