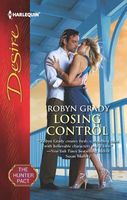 Series: Hunter Pact (Book 1)
"You'll be working for me."
Taking charge comes naturally to workaholic media mogul Cole Hunter. That includes dealing with headstrong TV producer Taryn Quinn. Cole may not like her idea for a travel show, but Taryn intrigues him. Enough for Cole to join her on a location-scouting trip to an isolated Pacific island, despite the family drama at home.
Soon the tantalizing Taryn makes Cole forget about everything…except making love to her in the moonlight. But once reality intrudes, will he risk losing all he's worked for to keep this woman in his life?
Good book. Taryn has been hired as a producer and has an idea for a travel show. Cole is not impressed with the idea, but he is attracted to her. When they are on the scouting trip, their attraction escalates and they act on it. After they return to Sydney they spend time together over the next week. Taryn is working on the details of her show and Cole is dealing with many issues at work and with his family. But they manage to be with each other and Cole enjoys their time, until reality intrudes. He is overwhelmed with work and starts to pull back from their relationship. He also makes doing her job impossible to the point where she quits. I really liked Taryn. She is smart and determined and has some great ideas. She also has no trouble with telling Cole when he's being a pill. I liked the way she stood by him when he was having problems with his family. She had no trouble with balancing her life and her work. Cole was a little harder to like. He seemed to be very rigid when it came to his work. He felt he was responsible for overseeing everything, and therefor kept work as his top priority. I did like how good he was with his little brother. It showed he did have a heart, even if he had trouble showing it. I liked the way that Taryn was able to help him relax, but wanted to smack him when he was being such an ass about her show. I loved the way that he finally saw where he had been going wrong with his life. I thought his apology to Taryn at the end was fantastic, and his actions were so romantic. The epilogue setting up the next book was good - I just wish I didn't have to wait so long for it!