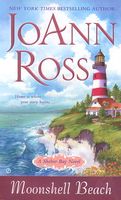 Series: Shelter Bay (Book 4)
HOME IS WHERE YOUR STORY BEGINS...
J.T. Douchett has returned home to shut out the world and escape the memories from his final mission as a Marine that haunt him. When he reluctantly agrees to provide security for a town event, the last thing he expects is to experience unwanted feelings for Irish movie star Mary Joyce.
Mary has surprised everyone -- including herself -- by accepting an invitation to a film festival in Shelter Bay. The Oregon coastal town immediately charms her, and an even larger surprise is encountering the stoic man who could be everything she's dreamed of.
As J.T. struggles to keep her at arm's length, Mary reminds herself that she's never been attracted to the strong, silent type. And having known so much sorrow, he's wary of getting close to anyone. But in Shelter Bay, even the most guarded heart is no match for love.
Excellent book. JT is back home and still trying to escape the effects of his last job as a Marine. He isn't thrilled when Kara asks him to provide security for Mary Joyce, but he does it. He wasn't expecting to be attracted to her and did his best to ignore the feelings. Mary is in Shelter Bay, sister city to her Irish town, to participate in their film festival. She has been seeing JT in her dreams for several nights, and is stunned to see him in the flesh. As a writer she senses his inner turmoil, but has never before been attracted to his type. Over the next several days they spend together they grow closer and closer. I loved both JT and Mary. JT was so burned out from his last mission as a Casualty Officer that he felt numb to everything. The only things that made him feel better were running and drinking which helped him escape. He was in that dark place when he first met Mary and didn't make the best impression on her. I loved the way that she stood up to him and snarked back when he was being obnoxious. She had accepted the invitation to Shelter Bay because she was feeling a bit burned out herself. Once they get past their first impressions, they find that they actually like each other. JT finds that Mary is not the spoiled Hollywood type that he expected and Mary sees the man behind the pain that JT is still carrying with him. I really enjoyed the conversations between the two of them as they got to know each other. I also liked the way that JT was there for Mary when she needed him. I really liked the way that he got his life back on track before he went back to Mary in Ireland. I also loved seeing more of the previous characters, one of my favorite parts of ongoing series.