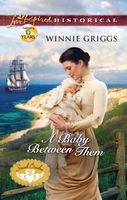 Series: Irish Brides (Book 3)
For two months, Nora Murphy has cared for the abandoned infant she found on their Boston-bound ship. Settled now in Faith Glen, Nora tells herself she's happy. She has little Grace, and a good job as housekeeper to Sheriff Cameron Long. She doesn't need anything more -- not the big family she always wanted, or Cam's love....
A traumatic childhood closed Cam off to any dreams of family life. Yet somehow his lovely housekeeper and her child have opened his heart again. When the unthinkable occurs, it will take all their faith to reach a new future together.
Very good book. Nora is settled in Faith Glen, taking care of Grace and working for the sheriff. She has told herself that she will be happy as she is - she will not risk her heart again after having it broken back in Ireland. Cam refuses to think of a family for himself after things that happened as a youth make him feel he is not able to take that risk. Nora starts a bakery business for herself as a way to supplement her income. She also finds herself spending more time with Cam. After learning of his past, she feels she must convince him that he has a lot to give. Cam also finds himself attracted to Nora, though he is often frustrated by her nearly obsessive independence. I really liked the way they worked together, and how much they understood one another, even though it made them nervous to be known that well. The horse thief from book two makes another appearance, with two surprises about her identity. One of them I suspected, the other was a complete surprise. I loved the conclusion and the epilogue.