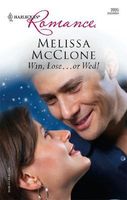 This would be the most amazing and romantic race of their lives!
After being dumped so publicly, Millie Kincaid never wanted to see Jace Westfall or be on reality TV ever again. But she finds herself on Cash Around the Globe--with Jace! Although she doesn't trust him, to win they must work as a team.
They race around the world, tested to their limits, and everything is captured on camera--including their stolen kisses! Can they determine what is real and what is just for TV? And, with the finish line in sight, will they win the one thing that money cannot buy?
Good book. Millie had been on a dating reality show with Jace and ended up not getting the man. After that humiliation, she never wanted to see him again. When she signed up to do the other show, she was stunned to find out she had been paired up with Jace. She didn't trust him, but she knew that they would have to work together. Jace had turned Millie down because he knew he couldn't provide what she needed. Since they both wanted to win the race, they decided to put the past behind them and work together. I really enjoyed seeing them work together and get to know each other better than they had on the other show. Jace was surprised by Millie's abilities, and soon discovered that she didn't require the pampering that he was familiar with from most women. I also loved the way that he encouraged her when she attempted things that she had never tried before. I also liked the way that Millie showed Jace that feelings and people were important, not just the bottom line. I thought it was very important that he almost lost everything in the end, but learned from Millie's example that some things are more important than winning.