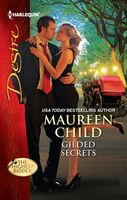 Series: The Highest Bidder (Book 1)
Defending His Legacy...At Any Cost
When scandal threatens the luxury auction house that bears his family's name, Vance Waverly suspects the media feeding frenzy is an inside job. Could his gorgeous assistant, Charlotte Potter, be plotting Waverly's downfall? There's one way to find out: seduce the truth out of her!
Charlie is between a rock and a hard place. She can reveal Waverly's secrets to her unidentified blackmailer or lose custody of her child. Whatever she does, she'll lose the career she loves. But losing the man she's come to love-her big, bad boss-could put her over the edge....
Good book. The book starts with a news story printed about Waverly's CEO that threatens the business. Vance is determined that nothing will bring it down. He is concerned that his new assistant may be the one leaking information to the press. He decides that getting close to her would be a good idea - no hardship as he is very attracted to her. Charlie doesn't know what to do. She has been receiving blackmail emails, threatening her son if she doesn't comply. When Vance asks her out, and is good to her and her son, she keeps trying to delay the blackmailer. Finally, she can't stand it any more and tells Vance everything. As they work together to find the blackmailer, they continue to grow closer. I really liked both Vance and Charlie. I love the way that Charlie wants only the best for her son, and works hard to make that happen. She loves the auction business and is trying to learn everything she can about it. I also liked the way that she refused to give in to the blackmailer and went to Vance. Vance was a little harder to like at the beginning, with his decision to try to romance Charlie for information. I did like the fact that that didn't last past the first time they went out together. I loved seeing him in the kid-friendly restaurant, so completely out of his comfort zone. I also liked how quickly he came to care for both Charlie and Jake, even though he didn't recognize it as love. It took their falling out at the end for him to realize just why he felt so right when he was with them. I'm looking forward to the rest of the series.