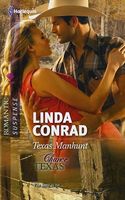 Series: Chance Texas (Book 2)
"You might be just what I need."
Rancher Travis Chance has a soft spot for lost souls. Stranded and broke in Chance, Texas, Summer Wheeler ignites in him a fierce desire to protect her. Clearly the fragile beauty is hiding something. But despite his disastrous romantic history, Travis knows in his gut he can trust her.
Summer comes to Chance looking for one of the men who devastated her life. Though she hates lying to him, Travis's job offer provides a means to her end. But she never counted on falling for the sexy rancher and his troubled little girl. Then "accidents" start happening at the family homestead. Has Summer brought danger to the two people who are teaching her to love again?
Good book. I liked Travis, even though he was a little too prone to simply taking over and doing what he thought was best for people, even if that's not what they want. Summer did want the job, but she wanted to be sure she was actually doing something that was needed. She was very independent and didn't want to depend on anyone because she had already lost so much. She did find herself wanting to help Travis's daughter Jenna, who seemed to be very unhappy. She and Travis also quickly found themselves falling in love with each other. They did have to deal with the "accidents" that were happening around the ranch, which Summer blamed on the man she was searching for. I enjoyed the final showdown and the way things turned out. I also liked Travis's brother Gage -- I hope his story is next.