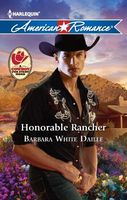 Series: Flagman's Folly
The hero of Flagman's Folly has been gone more than a year. But he still stands between Ben Sawyer and what he desires most—Dana Wright, the love of Ben's life.
When soldier Paul Wright left for the last time, he made his best friend promise to look after his wife and kids. Ben—good, steady Ben—is honoring that promise. And it's burning him up inside.
Because Dana is shutting Ben out. She wants him—so much—but she can't afford to give in. If she does, she'll spill her secret, and the betrayal will hurt everyone she cares about—her children, who loved their daddy; her town, which loves its hero; and Ben, who loved his friend. She'll do anything to protect her secret—even give up her second chance at happiness.
Very good book. Dana's husband was killed overseas and she is now working at going on with her life and taking care of her three children. Ben had been her husband's best friend and her friend since they were children, and had promised her husband he'd look after them if anything happened to him. He had also been in love with her for years. But it has been a year and Dana still won't let him do anything for her - she is insisting she doesn't need any help. He can see that there are things she does need help with if she would only let go of that stubborn independence. Dana's marriage had not been what it appeared to be to the rest of the town. Her husband had been emotionally abusive. He needed to be the center of attention and chipped away at her self-esteem so that she would see him as necessary to her life. Ben became the landlord of the house she rented by buying it from the current owner. This gave him the ability to do all the repairs that needed to be done. While doing them he was able to spend a lot of time with Dana and the kids. Dana realized that she wanted more from Ben, but thought he only thought of her as his friend's widow. When it became obvious that he wanted more, she was afraid because of the secrets she was keeping about her husband. There was a lot of emotion in this book. The way all the problems were solved was emotional for everyone.