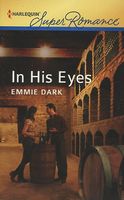 Series: Going Back
What if everything he thinks about her is wrong?
Hugh Lawson and Zoe Waters have a tangled history. But she left ten years ago and he's put her behind him. Except she's here again-just when Hugh's ready to make an offer for her family's legendary vineyard. And her version of those long ago events is enough to make him question everything he thought he knew.
Hugh can't let the past destroy his plans for the future. Which means he has to unravel the truth. But as he does, he begins to realize that he may have been as responsible for what happened as Zoe. And that going back could be the only way to move forward.
Very good book. Zoe returned for the first time in ten years to settle her grandfather's estate. She was planning to bottle the last of his wine, sell the place and leave just as fast as she could. The last person she wanted to see was Hugh. When her grandfather sent her away, she had tried to reach him, but never got a response. So she moved on with her life and tried to forget him. Now she has discovered that the winery is in worse shape than she thought, and that there's only one person willing and able to buy it - Hugh. They had quite a few issues between them, but when they finally talked about them they discovered they'd both been lied to. This led to a temporary truce between them as they worked to finish the wine. It also gave the attraction between them a chance to reignite. When yet another secret was revealed, it created a storm that sent Zoe running back to California. Zoe had to deal with a lot of emotions in this book. Grief at her grandfather's death, and the anger she still felt at the way he treated her, the love/hate feelings for Hugh from their time as teenagers, and the hurt that he hadn't tried to find her when she left. Hugh was dealing at first with the guilty feelings from what he had been told had happened to her back then, to the grief when the truth came out. They both had to deal with the shock from the latest secret. When Zoe ran, she had to decide how to deal with all the feelings churning inside her. Hugh finally had to confront his own demons before he could come after her. I loved the ending and how they finally made everything work.