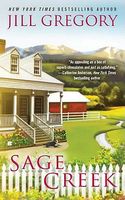 Series: Lonesome Way (Book 1)
After her marriage falls apart, Sophie McPhee returns to her hometown of Lonesome Way, Montana, planning to steer clear of men and focus on her new bakery, A Bun in the Oven. Who she doesn't expect to see is Rafe Tanner, her first crush who now runs his family's ranch-and who spent most of their childhood ignoring her. But is Rafe a changed man?
While Rafe is stunned to discover that Sophie's grown into an irresistibly beautiful woman, he's been hurt too. They both have their guards up, but melt in each other's company. Can they admit that home is truly where the heart is?
I really enjoyed this book. Sophie came back to Lonesome Way to recover from her divorce and the emotional beating it had given her. She had no plans to get involved with a man anytime soon. One of the first things she did was to spend time with her best friend, and discovered that her brother was even better looking than he used to be when she had a crush on him. I enjoyed the memories of when she and his sister used to stalk him and wreck his chances of making out with his girlfriends. There was also an immediate attraction that she wasn't sure what to do about. Rafe was not the wild kid he used to be. He was now running the family ranch and raising his daughter by himself after his wife walked out on them. I loved the way that he and Sophie connected right away. I also liked the way that Sophie and Ivy were able to be friends, and that Ivy was able to go to Sophie with questions. I could see that they were falling in love, but they were also cautious because they had both been hurt. I loved the way that Rafe was protective of Sophie when she was having problems with a vandal, and the way he rescued her when she was attacked at the end. I really enjoyed seeing the way that both of them changed over the course of the book, learning to trust again and seeing how other people have changed. I also enjoyed the relationship between Rafe and Ivy. It's very nice to see a father who is so involved with his daughter. Sophie also had to deal with her mother's romance with Sophie's old math teacher, who had made her life miserable, and now had to decide if she approved. I also liked Sophie's grandmother and her friends and their attempts to fix Sophie up. Overall, a good example of a small town romance.