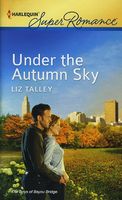 Series: Boys of Bayou Bridge (Book 2)
College football coach Abram Dufrene won't risk destroying his career for anything. He's sacrificed too much to see his hard work and integrity go down in flames. So when an innocent but passionate encounter with a sexy stranger forces him to choose between business and pleasure, the decision should be simple.
Too bad nothing about Louise "Lou" Boyd is simple. She's had him hooked since the second he met her. But she's the guardian of the athlete he's recruiting, which puts her off-limits. With all eyes on them, it's only right to keep his distance from Lou. Yet, for the first time, doing the "right" thing feels too wrong….
Good book. Abram is a recruiter for his college's football team. He has plans to eventually be a head coach and doesn't want to do anything to wreck what he has. Abram and Lou met before Abram found out he was trying to recruit her brother for his football team. Personal contact between recruiters and family members is against the rules, so they know that it can't go any further. But there is something that keeps pulling them together and they have to fight it. Their only real contact is on his weekly calls to talk to Waylon, when he also talks to Lou, and on the few occasions when he sees Waylon in person. Lou is fighting her attraction to Abram, but it's a losing battle. She has been raising her brother and sister since their parents died when she was eighteen. Now she's dealing with her feelings, Waylon is acting up and stressed, and she would really like to get on with her own life. There is also a problem with the father of a competing player who is looking to cause trouble. When he succeeds it causes repercussions for both Lou and Abram and they lose what little contact they had. This was a very interesting look at college recruiting and the stress it can create. I enjoyed seeing Waylon through this book and the effects that everything had on him. I also liked the way that he straightened himself out after Lou read him the riot act. He really showed his maturity at the press conference and I loved what he said. I also liked the reconciliation between Abram and Lou.