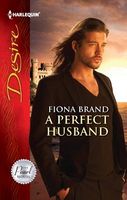 Series: The Pearl House (Book 3)
Giving in to Temptation...
Determined to escape her family's history of falling for men afraid of commitment, Lilah Cole has a plan. She's devised a marriage checklist to help her find the perfect husband. And her billionaire boss fills every requirement. Too bad it's his wild brother, Zane Atraeus, who fills her fantasies.
Handsome, dangerous and sexy, Zane is not marriage material. But Lilah's supposed relationship with his brother sets off a media storm. With Zane running interference, there's no way Lilah can avoid him. So what's a sensible girl to do but surrender to seduction?
Good book. We met Lilah in the last book when Lucas decided to propose to her in a business-like marriage when he broke off his affair with Carla. The beginning of this book overlaps that one with Lilah's point of view. Lilah was using her plan to find a husband so she could avoid falling for an unsuitable man. Lucas fills those requirements, except that she feels nothing for him. When she is caught in a media frenzy involving Lucas, Zane steps in to protect her. They had shared a passionate kiss two years earlier and he had never forgotten it. He wants Lilah and will do his best to get her in his bed. Lilah doesn't want a fling, she is interested in marriage and family. But after several passionate encounters with Zane, she decides to give in. Thanks to his early years, Zane has serious trust issues, and suspects Lilah of planning to break up Lucas and Carla, or trying to trap him into marriage. I liked the way that he was so into her that he hadn't been with anyone else in those two years. Even though he claimed to not believe in love, his jealousy over her husband search was very revealing. I found Lilah's pragmatic approach a little cold, but I could understand where she was coming from. The fact that Zane was the only one who roused her passion was frustrating for her, but I was glad to see her give in to it. The final scenes, when Zane proposed, were very good. I loved the scene with the PA and there at the airport.